Welcome to Trinità dei Monti !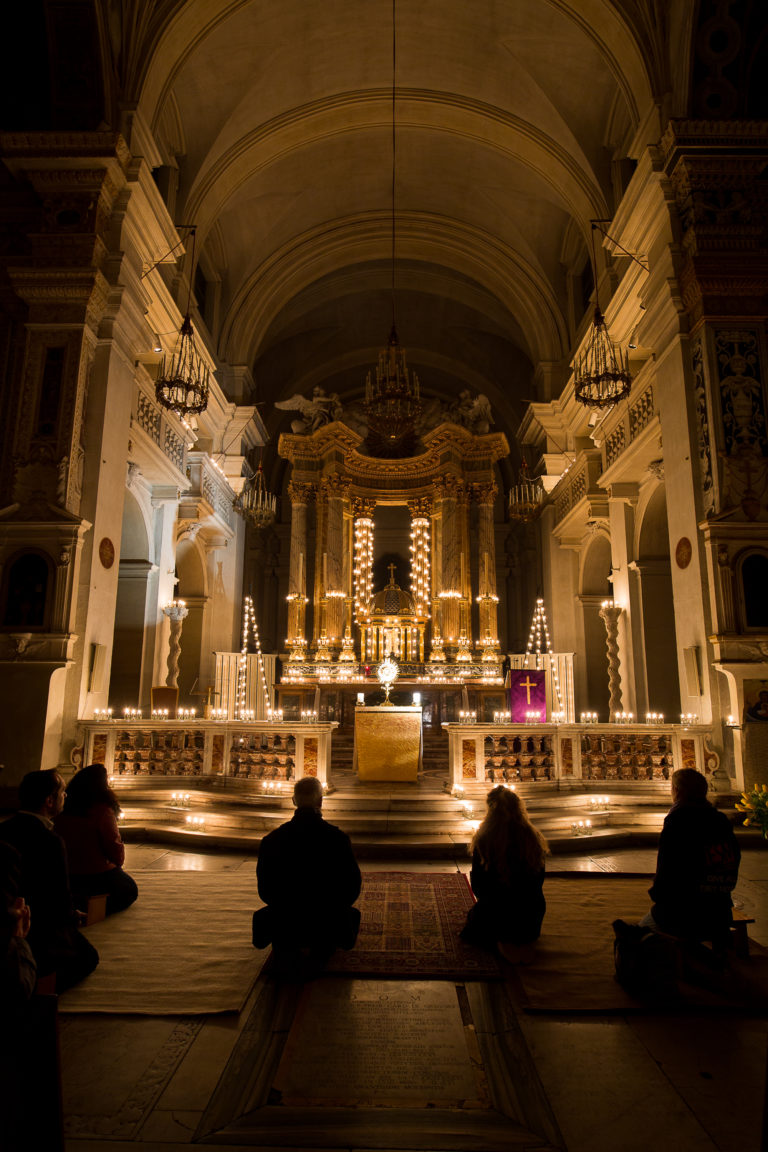 The church and convent of Trinità dei Monti have been entrusted to the Emmanuel Community since 2016. The Community organises various moments of prayer : 
The members of the Emmanuel Community in Rome pray personally for your intentions, send them to us!
24 december
12.00 : mass of the day
22.00 : christmas night mass
25 december
6.30 : dawn mass
9.30 : christmas day mass
31 december
18.30 : thanksgiving mass for the year 2023
1st january
10.00 : mass of Saint Mary, mother of God
6 january
9.30 : epiphany mass
7 january
9.30 : mass of the day
The Emmanuel Community at Trinità dei Monti welcomes many groups: schools, pilgrims, tourists on cultural trips, families, etc…
This welcome results in moments of prayer in the charisms of the Community, testimonies, visits adapted to each one.
To organise a gathering, or simply for further information, please send an e-mail.
Please note: if you wish to book a room, please go to the "Guest house" section.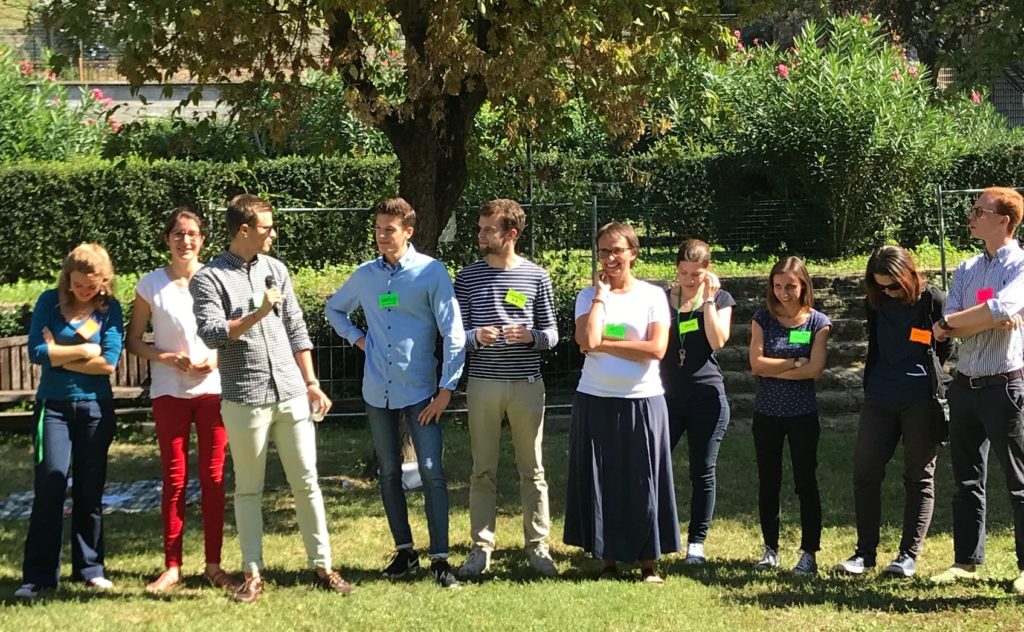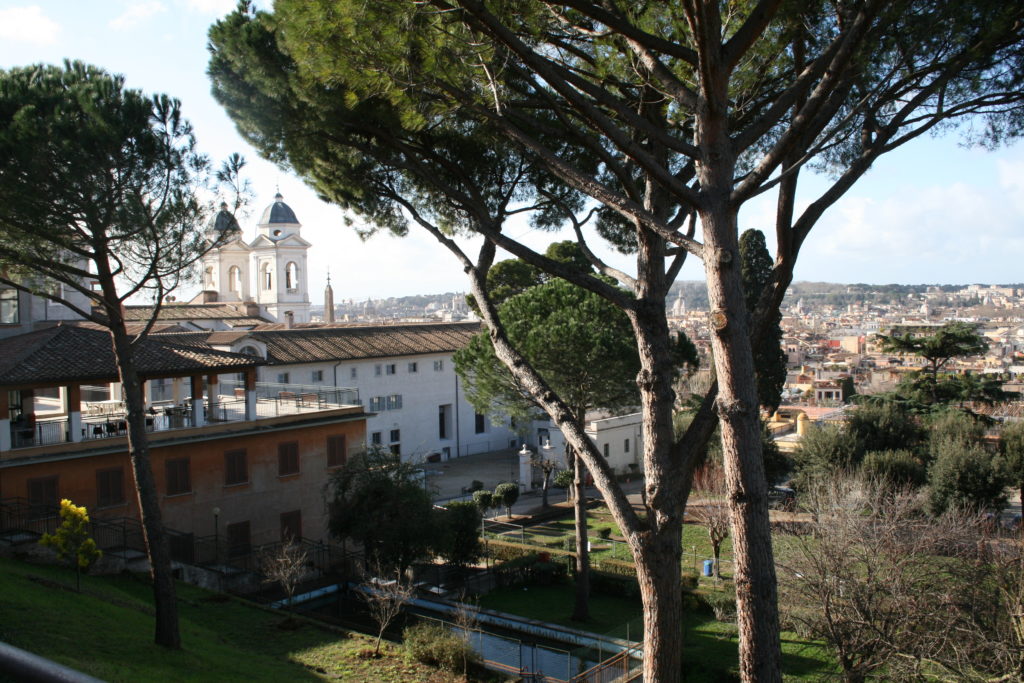 Stay in a haven of peace, right in the centre of Rome, with a breathtaking view of the Eternal City.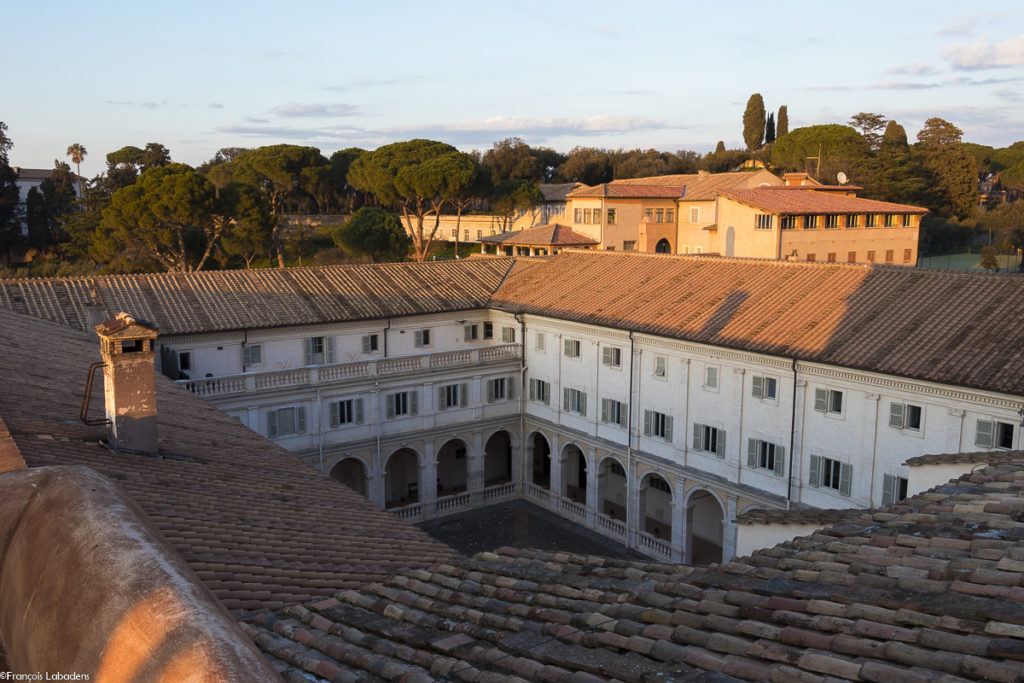 In the convent are hidden artistic, scientific and spiritual wonders, inherited from the Minims and the Ladies of the Sacred Heart. In the silence and peace of the convent, come and discover the unusual treasures hidden within these walls. The guided tours are carried out by art historians, licensed guides from the Lazio Region, who know the convent and its history from top to bottom.
By an agreement dated 25 July 2016 between the French state and the Holy See, the domain of Trinità dei Monti was entrusted to the Emmanuel Community. To ensure this mission, about twenty members of the Community, from all states of life – lay people (married couples, single men and women, young people), priests and lay people consecrated to celibacy – have joined Trinità dei Monti.
Follow us on social media !